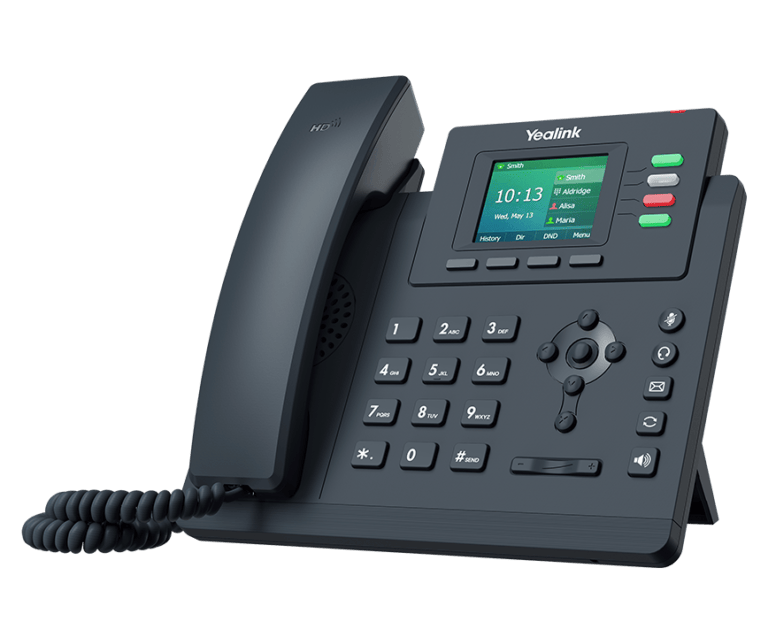 Yealink SIP- T-Series
Facilitate the communication, enrich your business
Conference Phones
The "Black Box"
For Best-in-class Audio Conference Experience
DECT IP Phone System
Scalable solution with superior performance
We offer the perfect solution for all your communication needs.
The hosted VoIP Solution.

The phone system that will keep your business updated with the constant changing evolution of technology.
The Challenge:
One of the toughest challenges business owners face today is how to use technology to give them an advantage. You purchase a phone system that is supposed to streamline the way you communicate, but instead upkeep and maintenance can be a big distraction. Additionally the system you just purchased will become obsolete and unreliable in about 5 years, leaving your business without a solution equipped to handle the ever growing mobile workforce that requires your employees to be able to communicate anytime and anywhere.
The Solution:
The Hosted/Managed VoIP can handle your businesses important communications by offering features that are easy to use. Because everything is managed for you there is no reason to hire anyone to monitor your system, or try to keep up with the constant evolution of technology by purchasing the latest hardware. This solution eliminates the need to charge for costly licensing, maintenance and even some hardware. This allows our customers to lower their capital investment and reduce operating costs.
The Benefits:

Affordability
Scalability
24 x 7 system monitoring and management
Access to the most current technology / access to the technology of fortune 500 companies
Built-in disaster recovery process, disaster recovery protection / redundancy
Pricing for seasoning workers
Increase employee productivity
Mobility
Automatic updates / reduced licensing
Fast: Ability to add services on demand can happen in days or hours, not weeks
Remote access from anywhere with a web connection
Perfect for businesses with multiple locations

Compare Us:
No equipment to manage
No licensing cost
Low expansion costs
No ongoing support or maintenance costs
Quality of service managed to ensure high call quality
Administrative support included in monthly fee
Upgrades included
Available to mobile employees who work from home or on the road, transfer to mobile devices from the office, voicemail is sent to email.
Disaster recovery is rerouted to cell phones or another physical location.

The Competitor:
Unpredictable support, Busy tones of all lines are in use, Costly upgrades and installation costs, Each step requires an upgrade, Ongoing support through a costly maintenance contract, No mobility available, Single point of failure causing a complete shutdown or your system.